I can still remember the joyous outbursts of Barack Obama's win guaranteeing him the spot as President for a second term. That was a great moment. Fast forward two months and President Obama is inaugurated and has successfully taken the official oath of office. The inauguration was spectacular. From Beyonce's beautiful rendition of "The Star-Spangled Banner" to Michelle's gown for the Inaugural balls, it was a lovely day. The Inauguration definitely was like the icing on top of Martin Luther King Jr Day.
Not only was the day historic, but fashion was at its best. Let's start with the Obama's. They are always show stoppers at any event, especially the girls and Michelle. Barack Obama has to stay true to classy Presidential attire, but Michelle, Sasha and Malia are always dressed and ready to impress!
The Obama girls looking fabulous at the Kids Inaugural Ball Concert
The Obama girls being fashionable a midst the cold weather at the Inauguration service.
Michelle wearing her to go designer, Jason Wu dress at the Inaugural ball.
I love this white suit, Michelle Obama wore at the Prayer Service
Beyonce's drop dead gorgeous black gown was a hit at the Inauguration. Her figure in this dress is a hint to what we will see in GQ's February issue! I love that she paired the dress with a black mink coat. The entire outfit brought out her classiness for the occasion.
A lot of celebrities played dress up at The Hip Hop Inaugural Ball that happened the night before the Inauguration. My favorites include 2 Chainz and Angela Simmons. Again, with the all black theme, especially Angela Simmons, she killed it!
Alicia Keys, Jamie Foxx and Jennifer Hudson not only sang their hearts out at the Inaugural Balls, the night of the Inauguration, but they definitely dressed to fit the part. LOVED IT!
The final event for President Obama's Inauguration was a Staff ball for White House aids and campaign staffers. Lady Gaga performed with Tony Bennett, "Lady Is A Tramp" as well as her chart topping hits. Gaga never ceases to amaze us with her dress choices. I'll leave it up to you all to decide whether it was a hit or a miss.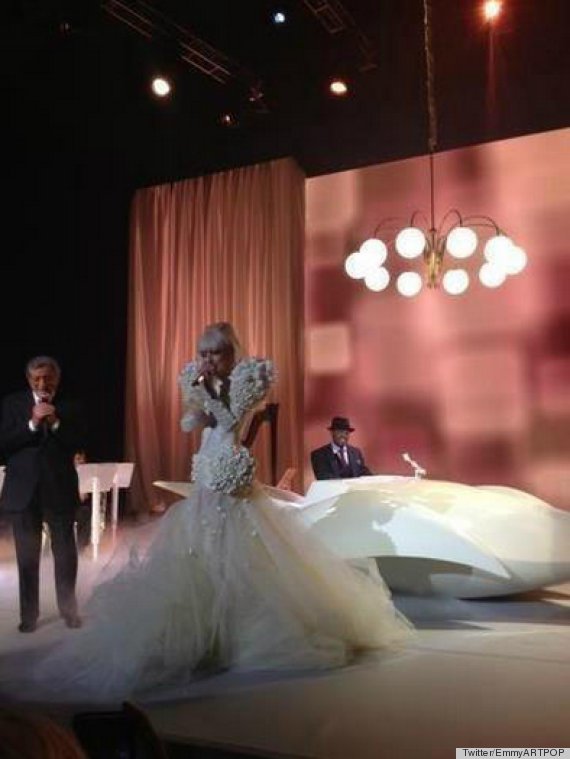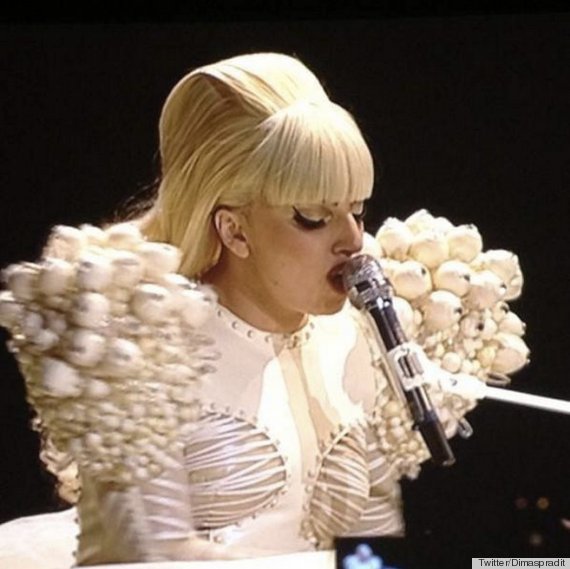 Jode-Leigh Nembhard,
Purple Lipstick